For the continued
restoration

and

beautification

of the Chapel and ongoing upkeep of the cemetery grounds.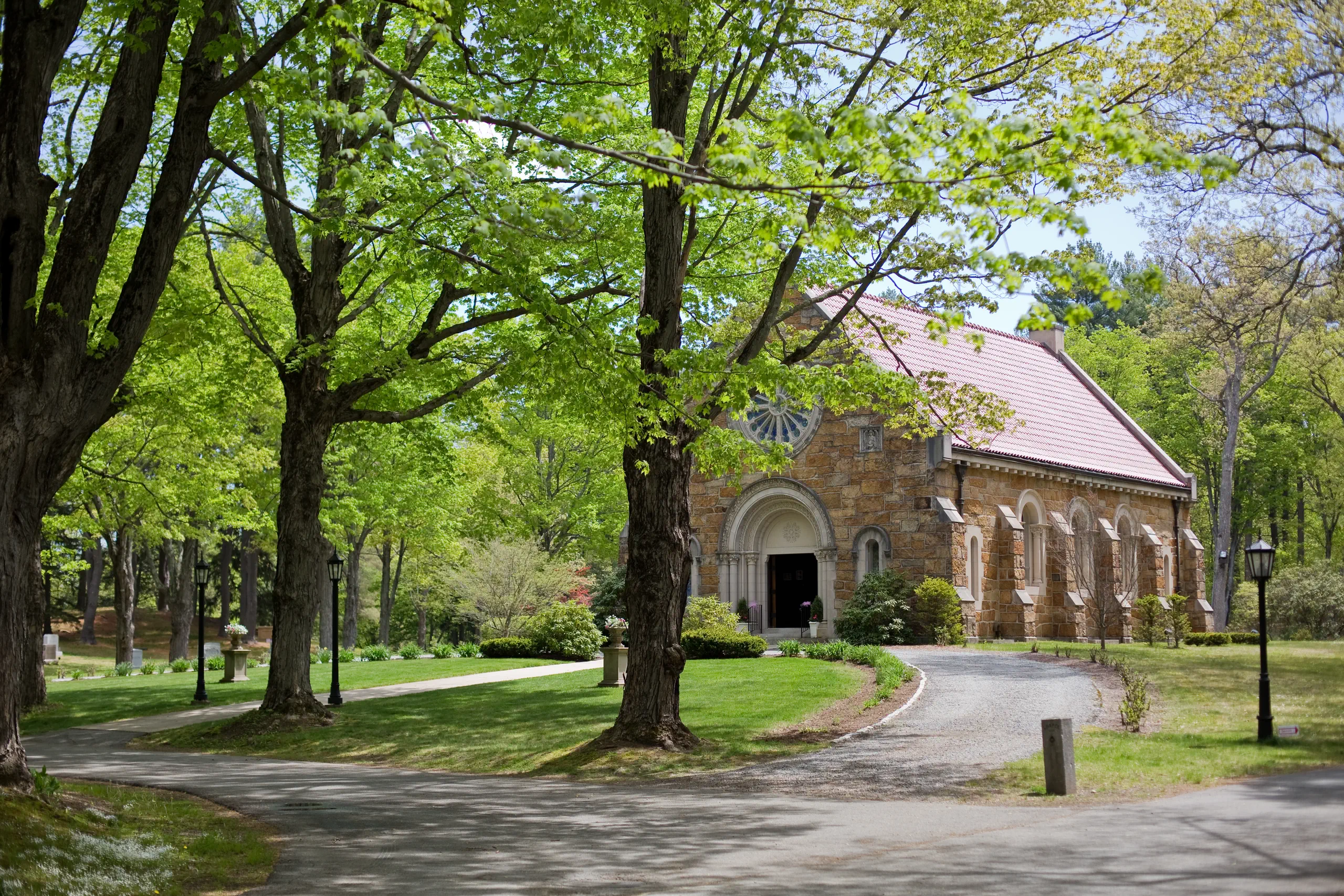 The West Parish Garden Cemetery is a non-profit organization. The ongoing maintenance and upkeep of the cemetery as well as various cemetery projects are funded through private donations and the support of lot owners and friends of the cemetery. Additionally, improvements and continued maintenance of the Chapel at West Parish are also funded by generous donors. Please consider making a donation so that the cemetery and Chapel at West Parish are kept beautiful for all who visit.
Donations in the name of a loved one can be made by sending in a tax deductible contribution to the cemetery, or by donating online here.
You can choose to donate to any of the following, or make a memorial gift to the cemetery in your loved one's name.
Arch restoration project

General donation to the upkeep of the cemetery

Donation to the continued restoration of the Chapel
Memorial gifts such as a tree or bench in someone's name (with a plaque) to be placed throughout the cemetery

A brick engraved with a name for the walkway within the Children's Garden Area
For donations by mail
West Parish Garden Cemetery
129 Reservation Road
Andover, MA 01810
Memo: Donation
Come experience the quiet beauty of one of New England's rare garden cemeteries. The West Parish Garden Cemetery offers over 50 acres of gardens, lawns, and woodland trails, open to all. The Chapel at West Parish is a beautiful part of the West Parish Garden Cemetery, and may be rented for weddings, ceremonies, memorial services and other gatherings. The acoustics are some of the best in the New England area.
This is a truly amazing cemetery! The picturesque stone arch at the entrance welcomes you into 50 acres of timeless and peaceful beauty! This is the perfect location for an afternoon stroll or morning walk. They have numerous benches throughout where you can sit and enjoy a good book or do your daily devotional. They also have a lovely chapel for services.
West Parish Cemetery is just across the road from the West Parish Church in Andover. It's a beautiful park-like setting that is great for getting quiet and taking reflective walks. Beautiful grounds, especially in spring and fall.