A choice of plot areas to accommodate a variety of personal preferences
West Parish Garden Cemetery has a wide variety of available lots for burial including single grave lots and large family plots. There are lots available in many sections of the cemetery. Grave lots include single lots, double, four, six, and twelve grave lots suitable for a family plot. Angel's Corner is specifically designated for infants.
You are welcome to contact our staff to arrange a personal tour of the grounds and facilities, or you can explore on your own. The grounds are open year round, every day from dawn to dusk.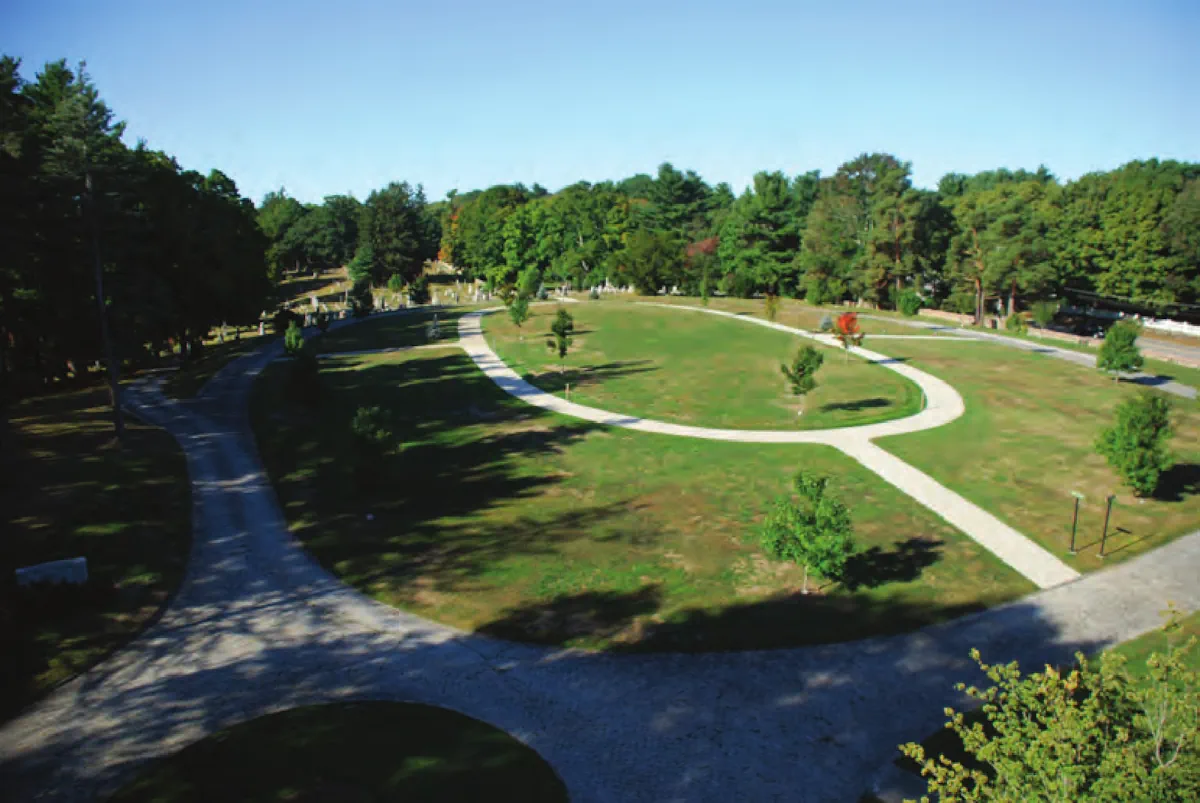 Our Newest Section for In-Ground Burial
The oval section of the West Parish Garden Cemetery, designed by John Franklin, was one of the first areas to be created during the cemetery expansion in 1909. Set on the highest ground, it has a commanding view of the oldest "West Burial Ground" laid out in 1692. Surrounded by Clematis Drive paved in granite stone, Cobblestone Hill is the new premier location now open for burial lots.
Sugar Maples and flowering Cherry trees were donated and carefully selected to follow the original landscaping plans. New prime lots have been created within the five sections of the oval with 180 lots in the Northwest quadrant now available for sale. Cobblestone Hill is located on the right as you enter the cemetery through the main Arch entrance.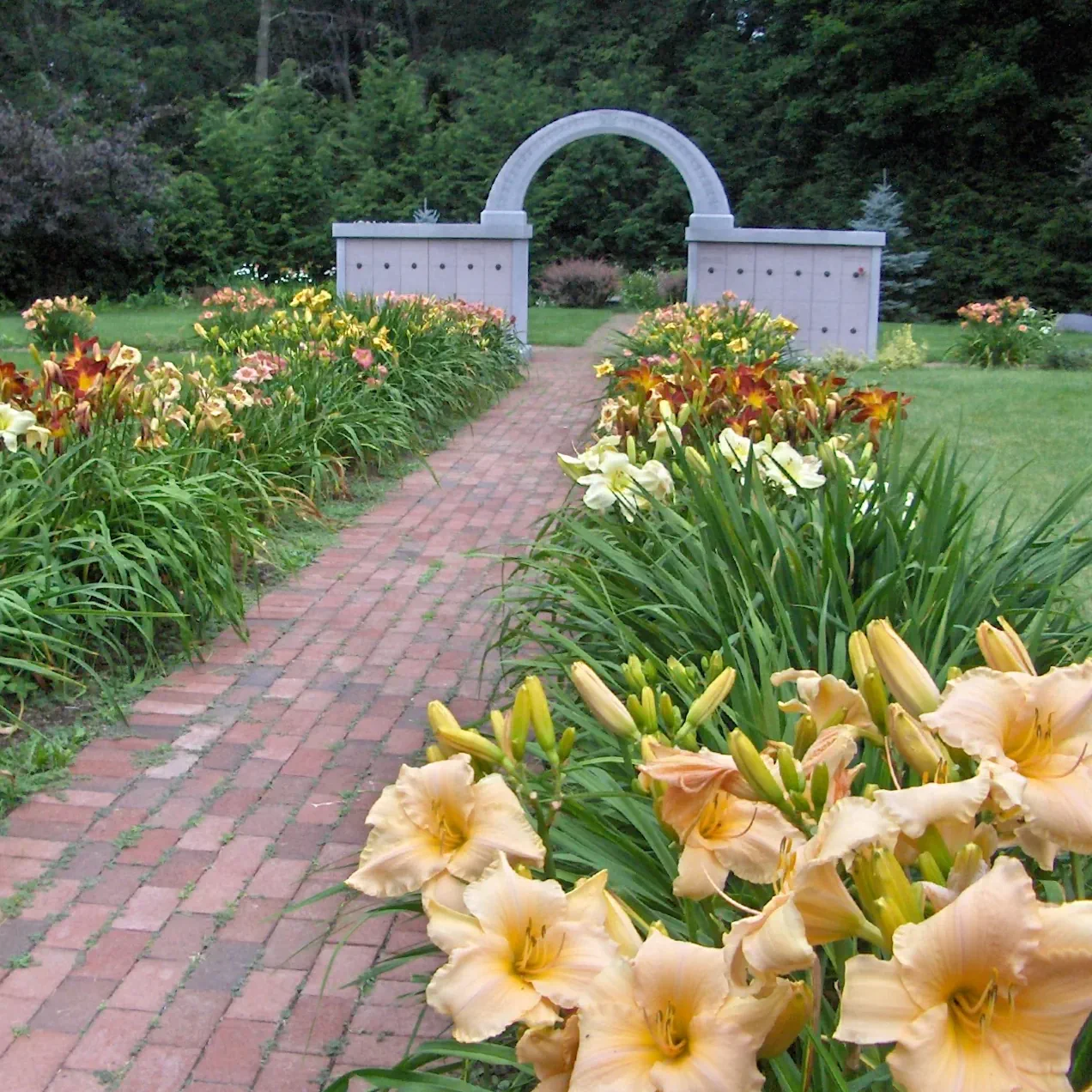 A dedicated cremation area At the West Parish Garden Cemetery
Inground Cremation Lots
Starting at $1200
Above Ground Niches
Starting at $3900
West Parish Garden Cemetery offers an outdoor, alternative tribute area for a loved one's cremated remains. The granite columbarium is situated in a beautiful garden area suitable for contemplation and reflection. It is readily accessible and full upright viewing provides an alternative to inground interment.
There is a growing demand for cremation services and above ground placements in the Andover and surrounding areas. Wild Rose Meadow is an accepted form of interment by many religions worldwide.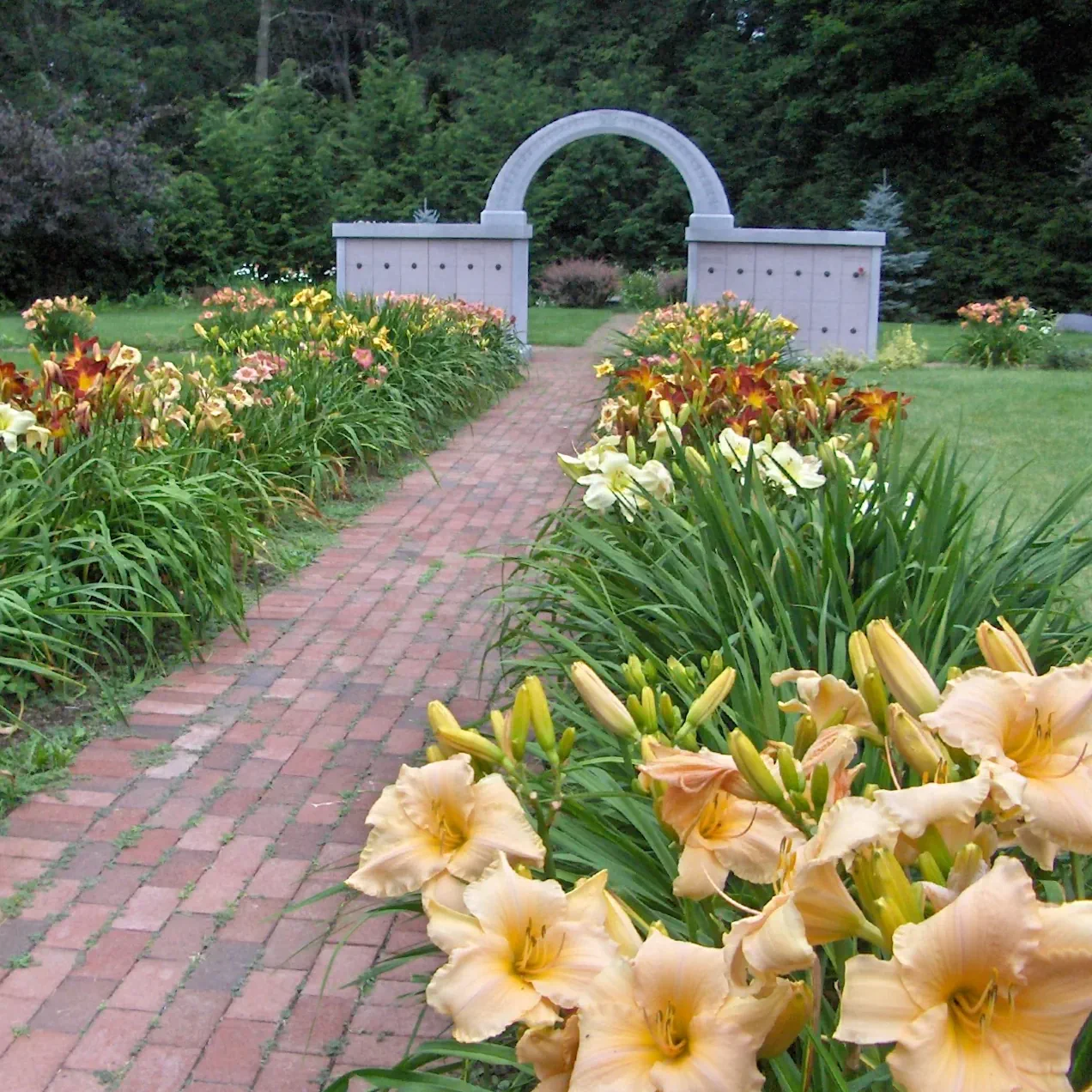 Quiet garden area within a historic cemetery.

Seating areas for comfortable visits and reflections.

A feeling of honor and respect for a loved one in a peaceful setting.

Located in a picturesque garden cemetery welcoming Andover and Non-Andover residents.

Non-denominational cemetery open to all.
Above ground placement that is easily maintained and easily accessed. Above ground peace of mind.

Granite niches have capacity for one or two urns.

Traditional inscription on each niche.

Comparable value to an inground urn placement over time.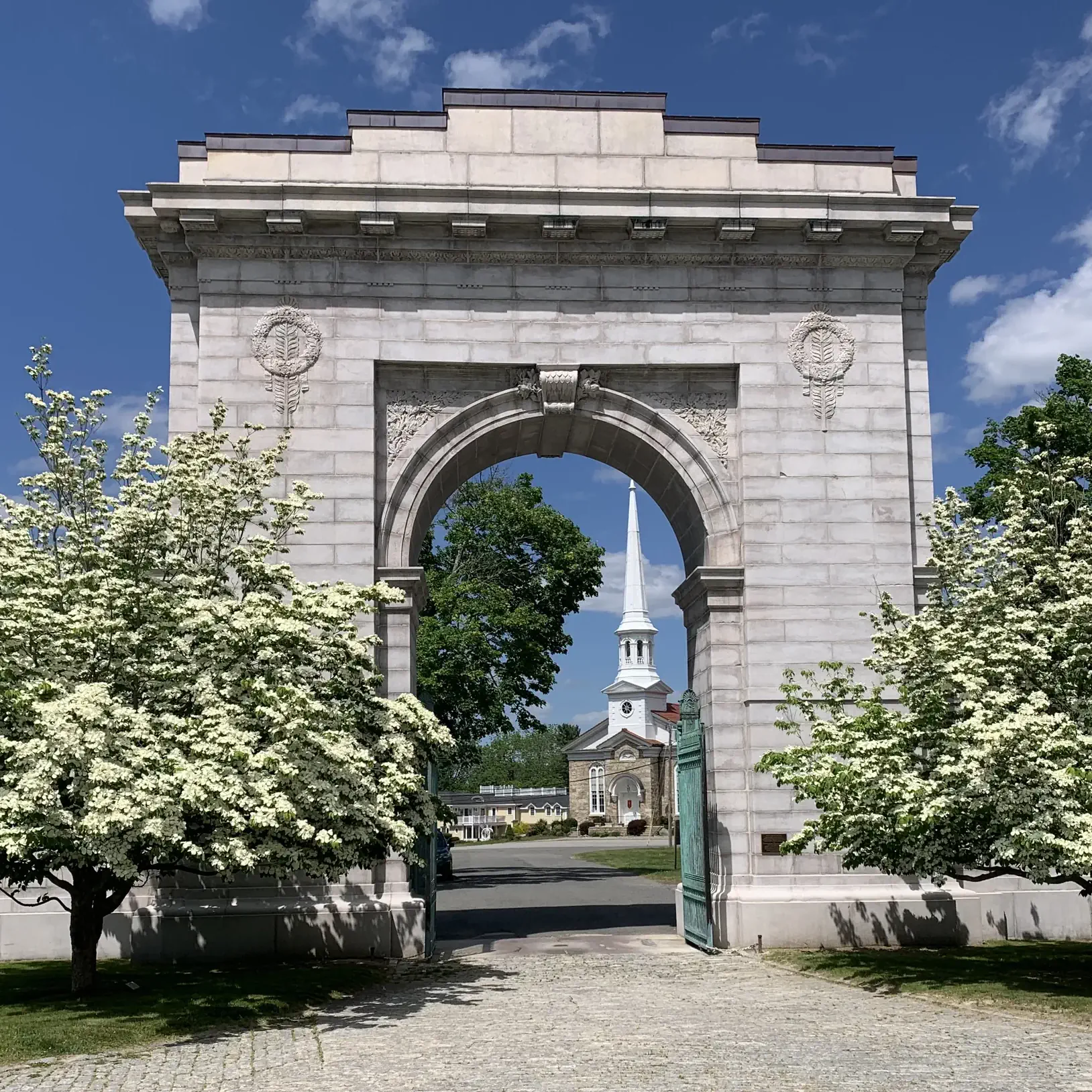 Perpetual Care
Perpetual Care is included in the cost of each lot sale
Perpetual care includes general upkeep of the cemetery and the grounds of the cemetery. Seasonal cleaning and snow plowing of the cemetery is also included. In addition to perpetual care, there are additional services that are available for a fee that include:
Seasonal graveside plantings

Holiday wreath placements

Power washing of headstones